Entertaining season is coming up and I've rounded up some great looking charcuterie boards for inspiration for your next party.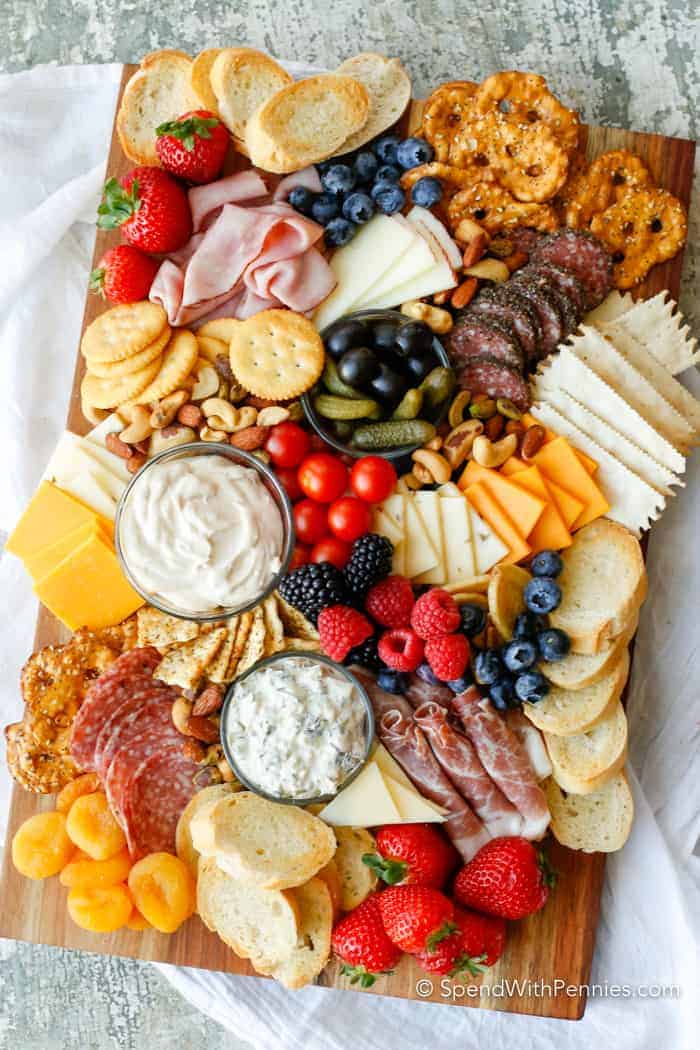 First, you need a board to serve all of your food on.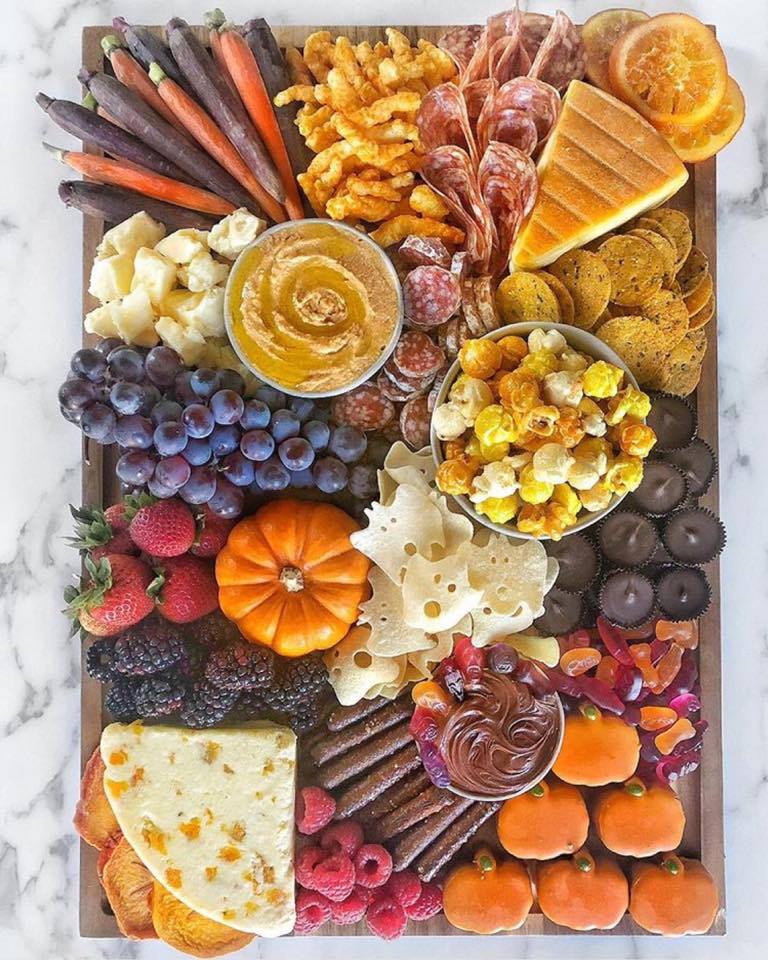 A beautiful Fall board by @ainttooproudtomeg – actually, just go check out her whole website here which is dedicated to making various boards.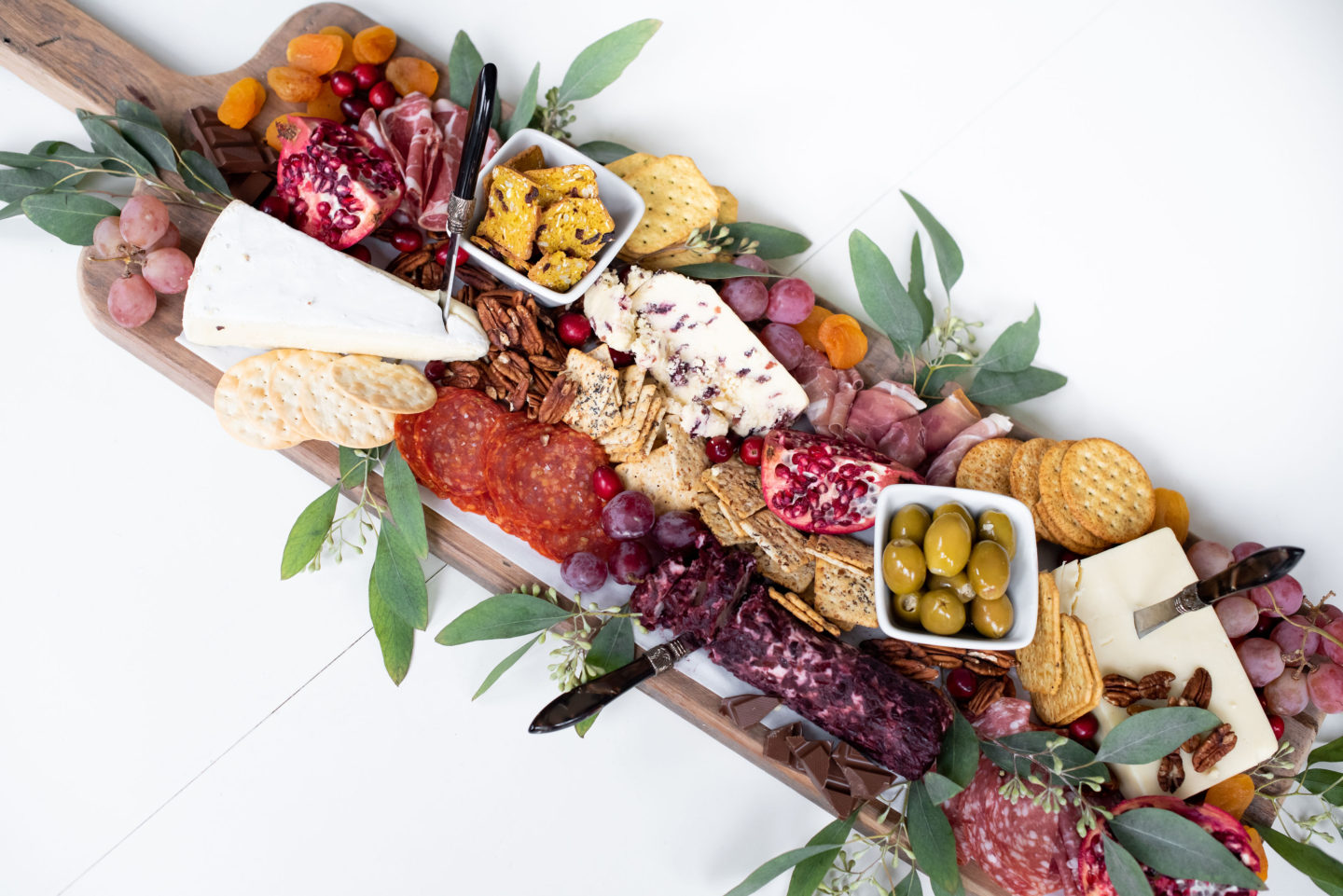 All the ingredients on this board came from Trader Joe's – by Style your Senses
Then you need… FOOD!
Cheese– Choose a variety of cheeses. Mix soft and hard cheeses, along with sharper and more mild cheese.
Meat– Again, choose a variety of cured meats with different flavors.
Bread and crackers – Mix a sliced baguette with a variety of different crackers.
Dips- Jelly, jams and honey are a good choice. You can also do a spinach dip, cheese dip, etc… whatever floats your boat!
Fruit- I like to include grapes, apples, mandarins, berries. Use what's in season! Dried apricots are good too.
Nuts – I love to use the mixed nuts from Costco. But also, a special mention is Marcona Almonds… drooooool.
Veggies – A few veggies such as carrots, cherry tomatoes or cucumbers are a good option . Use what is in season!
Sweets – Now, if you want, you can add a few sweets to the board, such as dark chocolate bites or truffles.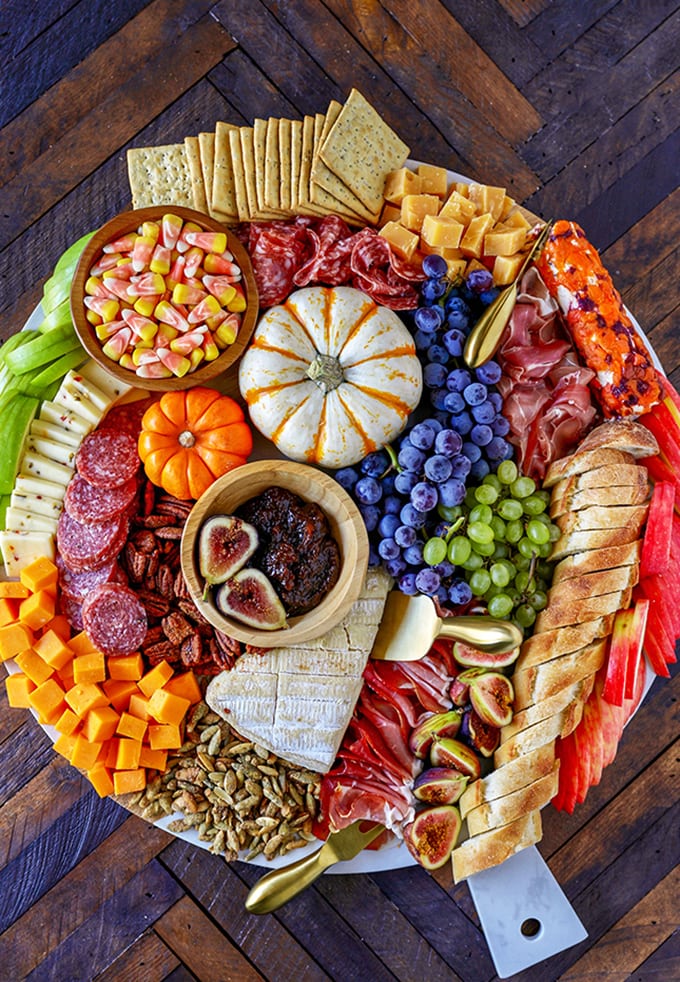 If you really have no idea what to put on the board, just find a picture of a board that looks appealing to you… and copy it.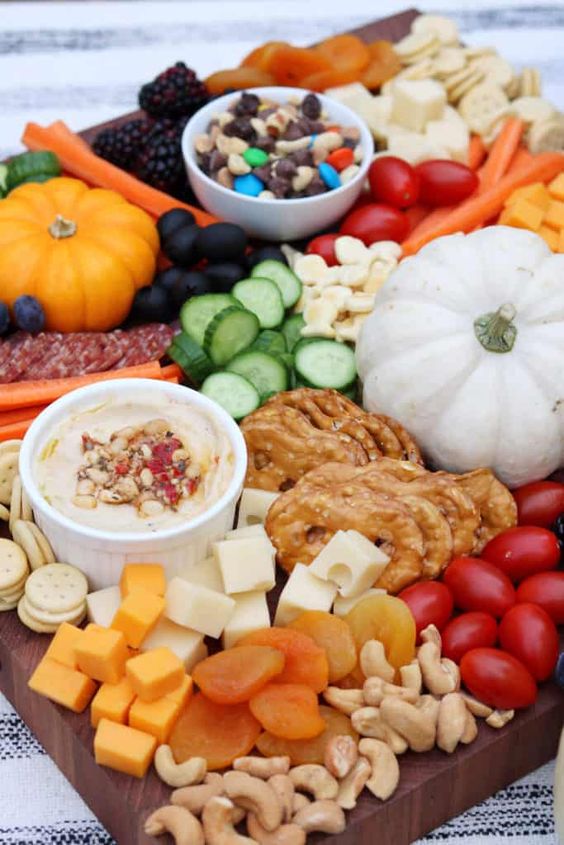 A kid friendly board by Clean Eats and Treats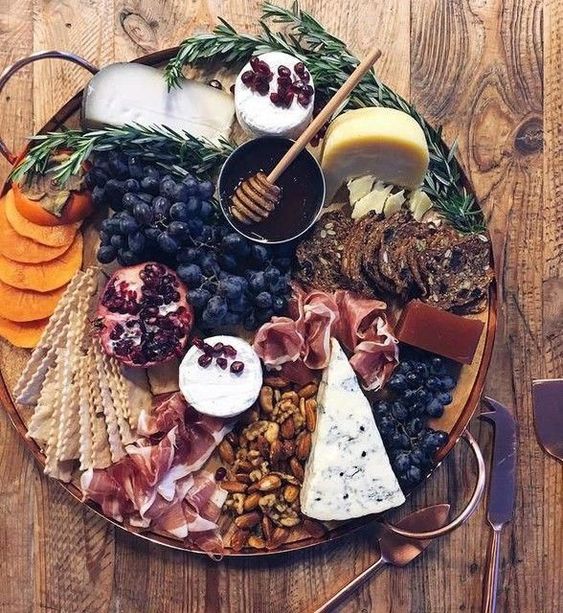 By Williams Sonoma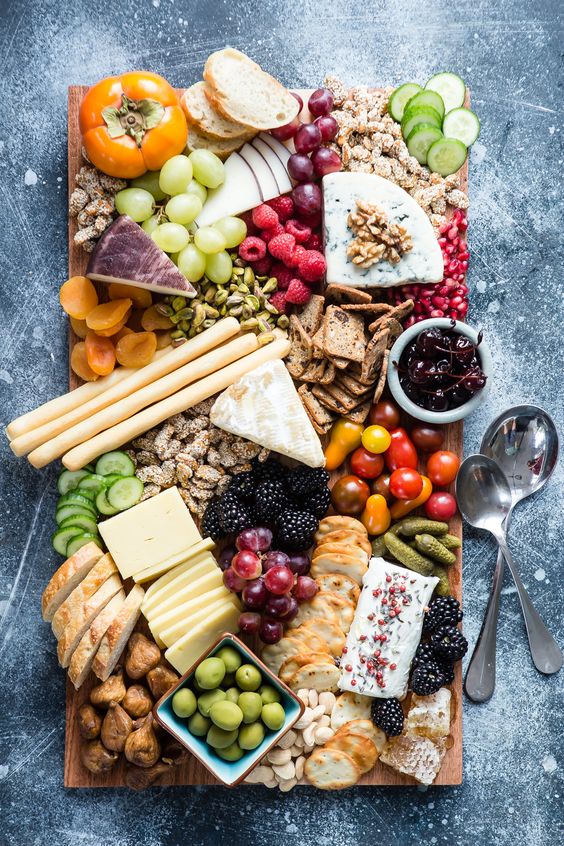 Thanksgiving Party Platter by Weelicious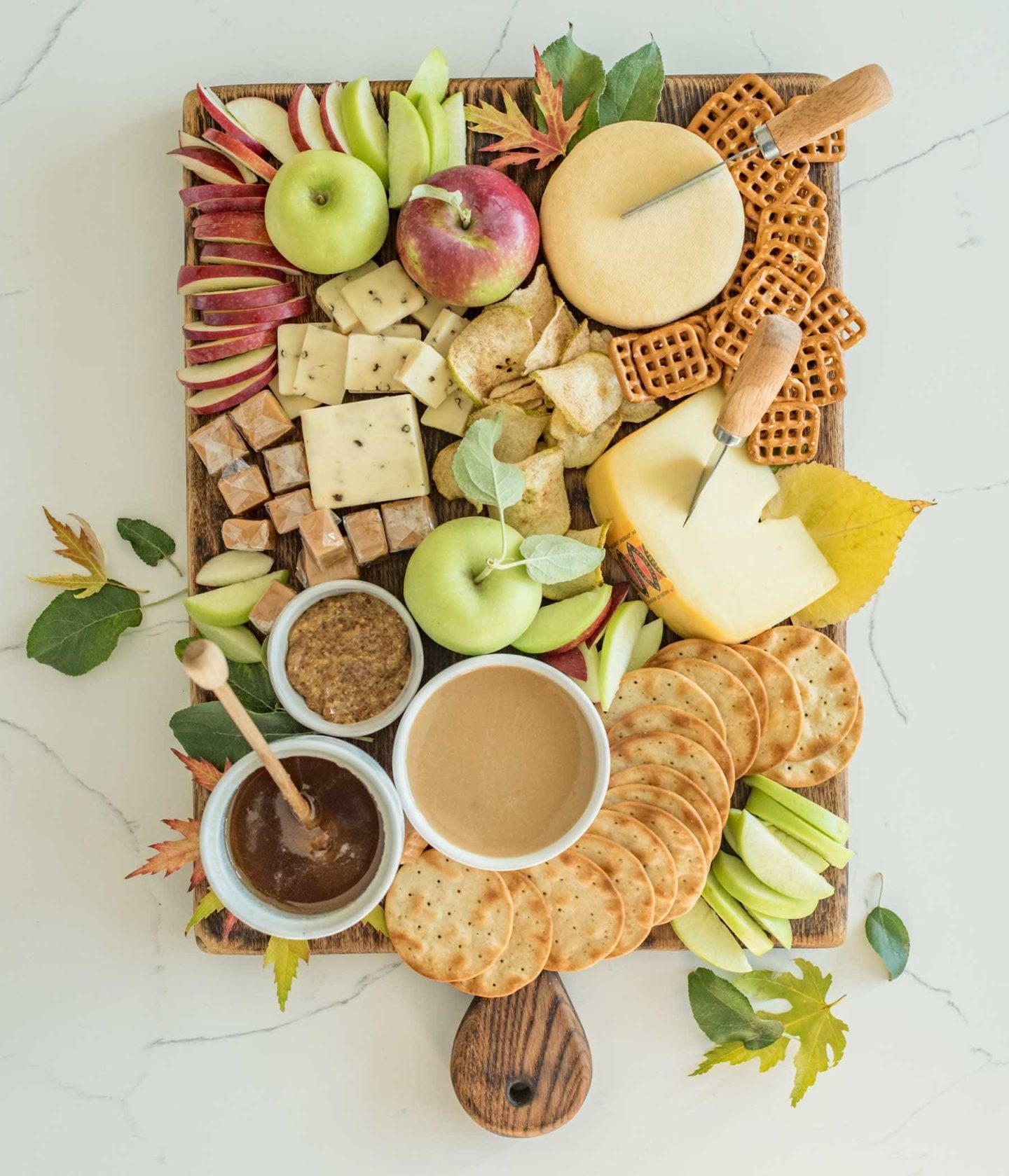 Fall Apple and Cheese board by Bless this Mess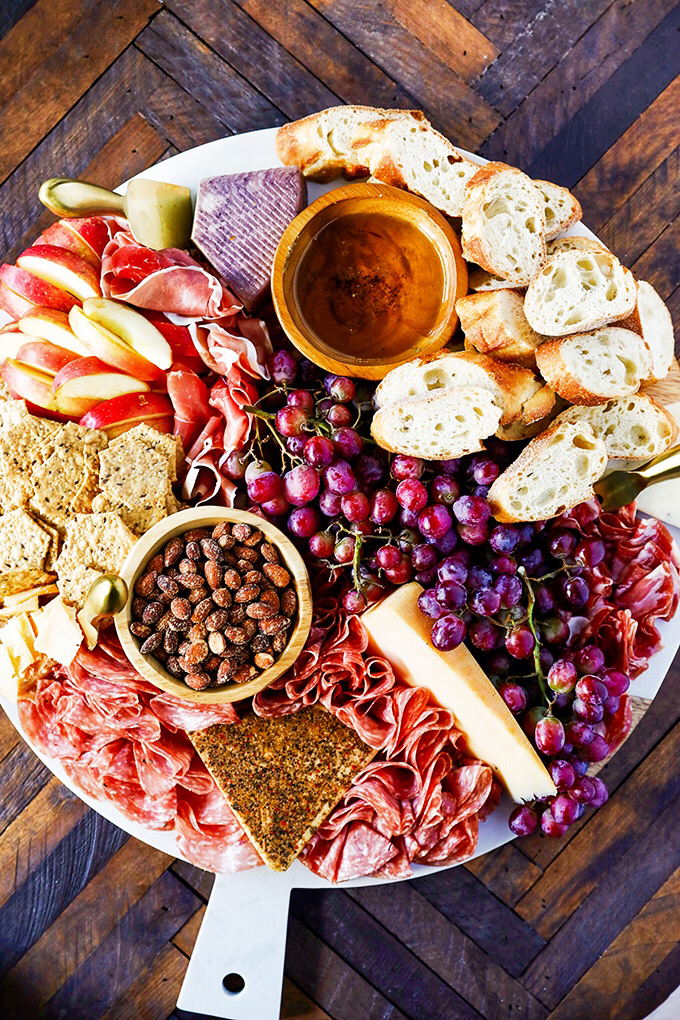 Feeling inspired?